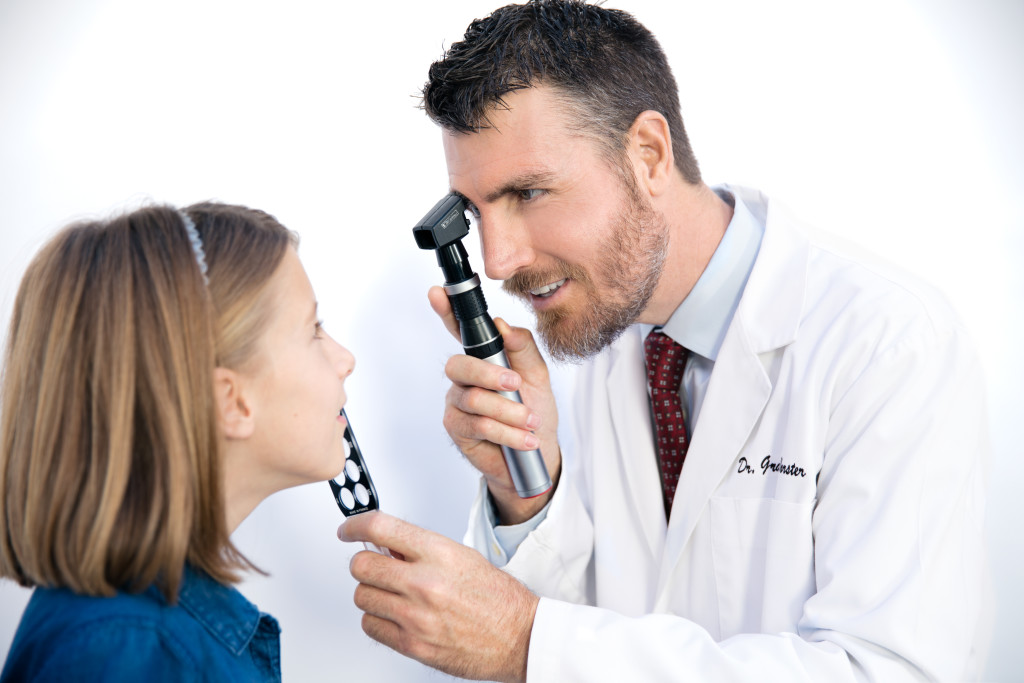 Gilman & Vorster Optometry offers a wide range of services for our patients differing needs.
Comprehensive Eye Examinations
Contact Lens Examinations
Glaucoma Consultations
Macular Degeneration Examinations
Low Vision Evaluations
Dry Eye Treatment
Pediatric Vision Examinations
Aviation Eye Examinations
Emergency Eye Care Services
Comprehensive Eye Examinations
Routine eye examinations are an essential part of maintaining healthy sight. Medical conditions with the potential for vision loss such as diabetes or high blood pressure can be minimized with good preventive care. Drs. Gilman and Vorster are highly skilled in performing comprehensive examinations to detect problems in their earliest stages and ensure that patients are seeing their best.
Pediatric Eye Examinations
Starting from early childhood, problems such as "lazy eye" which can lead to permanent vision loss can be diagnosed and prevented during a routine exam. Children properly fit with glasses can be sure to see well in school. Our doctors understand the challenges of treating children and the fears many children have with seeing doctors. Your children will find our doctors friendly and patient and enjoy being seen at our office.
Contact Lens Examinations
Contact lenses provide an excellent alternative to wearing glasses. Because contact lenses are a medical device that rests directly on the eyes it is very important to be properly fit by a doctor. Drs. Gilman & Vorster can determine what lenses best suit your needs to ensure the clearest, most comfortable vision whether you're wearing daily disposable lenses, lenses for astigmatism, or even bifocals. Our office carries the most current lenses available and may even have your year supply in stock.
Dry Eye Treatment
Our desert environment presents a challenge to people suffering from dry eyes. Drs. Gilman & Vorster can determine specific options available to those with dry eye problems, including the prescribing of Restasis or the use of punctual plugs.
Aviation Eye Examinations
Dr. Vorster, a recreational pilot himself, understands the visual needs of pilots. His aviation exam consists of prescribing lenses that enhance a pilot's vision utilizing specific lens tints and properly focusing bifocal wearers for distance, as well as the instrument panel in the cockpit. Pilots interested in refractive surgery can ask Dr. Vorster what options are available to them.
Emergency Eye Care Services
Eye injuries, infections, and sudden visual changes can occur at any time. Drs. Gilman & Vorster are available to evaluate and manage these situations on a 24-hour basis. Our staff understands the importance of these emergencies and the need for scheduling exams immediately.
Refractive Surgery Consultations
Laser surgery is used to reshape the front surface of the eye and eliminate the need for glasses and contacts. Drs. Gilman & Vorster are affiliates of TLC Laser Eye Centers and co-manage laser surgery patients with the surgeon, Dr. Tooma. They can determine if you are a potential LASIK candid